---
Let it be known that on the night of July 21st, 2014 the might forces of The Guardians have achieved another milestone by killing the Nightmare Mode Dread Fortress boss known as Grob'thok.
Congratulations are due to our tanks: Re'd and Killashandra, our healers Thaige and Carolynn (Tommi), our Dps Gin-ichimaru (who parsed a ridiculous 5,500 dps), Greg, leazard and Madmartigan.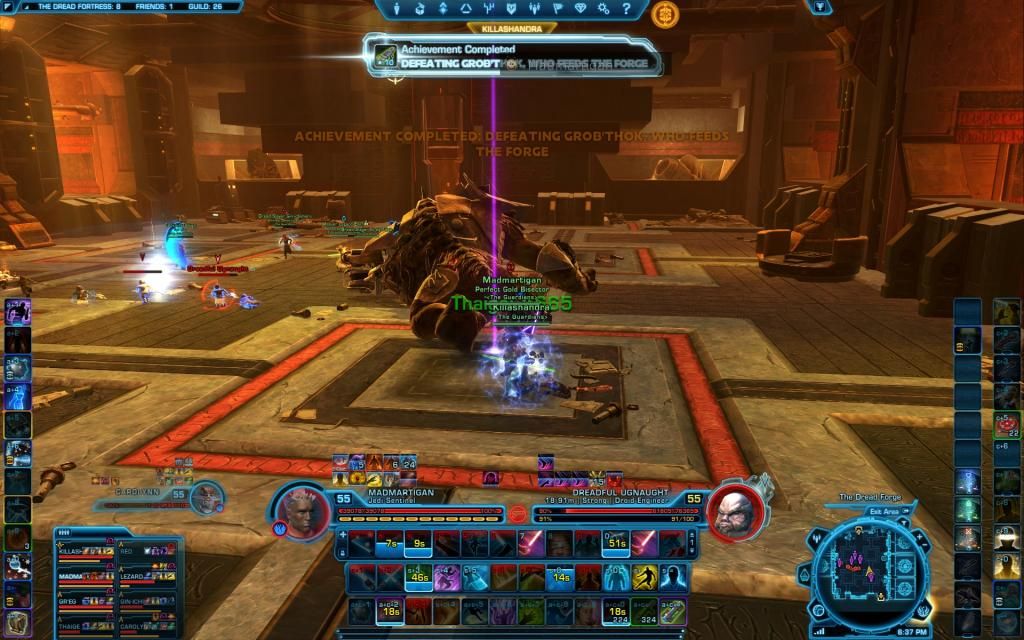 [URL=http://s1236.photobucket.com/user/Sounders_Fan/media/Screenshot_201
...