---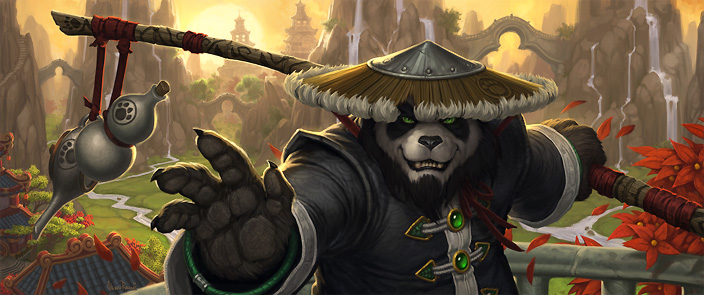 The fourth World of Warcraft expansion was announced Friday at Blizzcon.
Mists of Pandaria
brings with it the long missing Pandaren race, a new Monk class, a level 90 cap, and the ancient realm of Pandaria. Additionally, "Scenario" PvE challenges, dungeon "Challenge" modes, a new talent system, and pet battles. Mini Diablo, I choose you?
If you decide to commit to another 12 months of WoW, you can also get Diablo
...